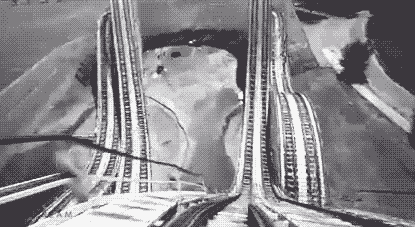 "What is CASPA? Is that Casper's ghetto cousin?" The source of this quote will remain unnamed, however, the quote itself will never be forgotten. I remember letting out a slight chuckle that resulted in myself and this person laughing hysterically. It was just what I needed. I was in the midst of the 2016-2017 CASPA (The Central Application Service for Physician Assistants) cycle. I vlogged each week during that application cycle, almost like Matt Damon's character in The Martian. I recapped exactly what I had done so far, what obstacles I encountered and overall, just what I was feeling. This was my first time applying to professional health professions schools and I was going through it... alone. I had no friends who were pre-PA, at that time. Most of my friends and classmates who were applying, submitted to their respective medical and dental schools when their application services opened, the thing that our advisers usually tell us to do. Did I listen? Of course not. I did not officially submit my CASPA application until July 14th, 2016. I was nervous, anxious, hopeful and stressed out.
I remember feeling as if my application was just a dart throw in the dark because my GPA (crap) and hours (mediocre) and personal statement (no comment) were the best I had at that point in time. I "felt ready" to start PA school and that's why I submitted... to 14 programs. They say the waiting game is the toughest and for me, it really was. I tried to distract myself with enjoying the time I had with my family whenever I visited (I was living in Northern California at this time) as well as during my friends' weddings in Arkansas and Long Beach. I did continue to work a lot but at the same time not as much as I did *spoiler alert* my second time around.
I received my first rejection from a school in New York, a month or so after submitting (again a dart throws in the dark, blindfolded and on a unicycle). I wasn't hurt or disappointed... or at least I didn't show it. And I think I was more so, aloof about it. "Oh well, I didn't want to go there anyway!" #ArrogantApplicantMindSet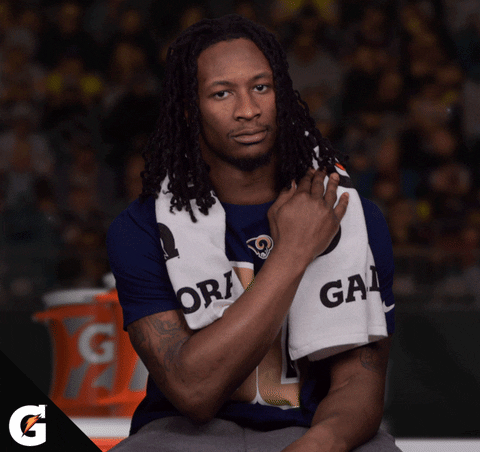 The one rejection that did hurt was my second one. It was still relatively early in the cycle, August. I had been networking and putting my name out there with this particular university. My cousin went there, I thought this was going to get me some points, and I met the program director on several occasions as well as some of their current students. It felt horrible getting this rejection because it was essentially an automatic rejection due to my microbiology course. As I pleaded my case and explained in an email attached with the course description and syllabus, it was a regular microbiology lecture and lab course. However, it was only 3 quarter units. So, I was short in terms of unit count. And this began the descend of the roller coaster...
One after another, I received rejection after rejection, most programs cited the microbiology course as the main culprit as well as my abysmal GPA. It was painful because I knew it wasn't anyone else's fault but mine. And I really didn't have anyone to vent to because a) I was embarrassed for people to know b) The one person I could talk to about things like this, was my ex-girlfriend, who I broke up with in the middle of the CASPA application (not recommended).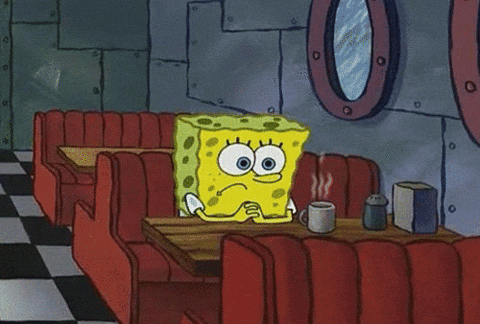 So here I was, alone up north in The Bay, without family, without emotional support, and so I stayed hopeful yet realized that I needed to make some moves between now and the next application cycle.
I decided to move back to Southern California. I was still waiting to hear back from about 3-4 more programs including my top choice. The pressure to "get in and get out" as some PA's (including my dad) have told me was immensely high. I felt at a low and the only "highs" were from anything outside of medicine and PA school (i.e. football, rap, concerts, dating, etc.) But even then, they weren't really highs-- they were more-so short-lived stress reliefs. The football team I was playing on wasn't very good, that was stressful. My raps and music were ehh... Concerts were expensive and caused financial stress. And of course, dating in itself was stressful, hence not being able to keep a committed relationship after my previous one. I think it was around December in which I really was at my low, I was at 190 lbs. (the heaviest I had ever been), I was broke, I was getting rejected by schools... and girls. Essentially, I was hating 2016 and this CASPA application cycle.
After dwelling on my shortcomings and failures, I thought about alternative careers and jobs, from sales, to substitute teaching, to photography, etc. But I got a figurative slap to the face which kept me back on track. Thanks Dad!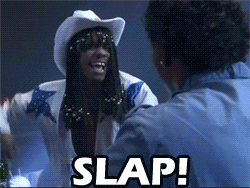 Enter 2017, this was going to be the year where I made no excuses. I got a patient care experience job that worked well with my schedule of classes. I registered for 4 classes that semester through a local CC, I also had an accelerated microbiology course scheduled in February (which would address my micro bio units required "blemish") and I was ready to take more classes if need be.
I was "waitlisted to interview" by my top choice but other than that I got no buzz and all rejections. I reached out to these programs and they told me exactly what I needed to do. After realizing that my scribe hours were actually pretty golden for most programs as well as working in the ABA realm, I continued to work even harder.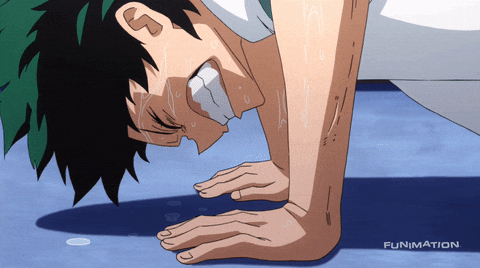 This fueled my fire to really work hard and not make ANY excuses for myself. This schedule was perfect because I had no time to lolly-gag and it allowed me to also get back into the gym. I can honestly say I was putting in work like a mad man during that first quarter of 2017, and it paid off. I got a 3.7 GPA in those classes, I got another 200 hours or so of PCE, another 20+ hours of shadowing and lost 11 pounds! It was addicting to see these results so I kept grinding even harder. I started networking with several pre-PA folks and groups. I registered for 2 more courses and got a new job as a scribe in Pediatrics. So, during the month of April-June, I was working 52 hours a week and taking those 2 courses.
Enter CASPA 2017-2018 cycle, aka Round 2 aka "GYA (Get Your A _ _) into PA School, Aaron". This time around, I was in the 5,000-6,000 hour range (a bump from about 3,000-4,000), I added more shadowing hours, more volunteer hours and a 3.8 GPA in my last 60 units or so.
Additionally, I made one of the biggest improvements to my application, via my personal statement! I don't want to spoil the outcome but I can honestly say the personal statement allowed me to share who I was as a person and PA applicant. I attribute the personal statement success to multiple people-- my dad, my mentor, Anthony, and Brian from myPAresource. They dissected my personal statement to the teeth and gave valuable insight and advice. They were truly invested in my story content-wise. I thought of using myPAresource as an investment, and it truly was! I trusted Brian and his team because he knows what admissions committees look for after spending YEARS interviewing applicants, he IS a PA-C and was genuinely invested in my success, as he is for all pre-PA students. (Highly recommended)! For me, the cost of missing out on another year of potential PA salary, re-applying and stress massively outweighed the price for a revision by their experts.​
Again, I did not submit until mid-July but when I did, I was not in the right mindset. I was working on my application at the summer camp I volunteered at and one of the kiddos just got sent to the hospital and a camp director was giving me a lot of crap for having my laptop with me but I told her it was for my application so essentially, I had to work on it in front of her. I was ticked off. I could not believe this situation and it was probably a reason why when I submitted, I made some errors on my experiences section (small errors but I hate careless errors so this made me even more upset). I stayed up until about 2 am and submitted that night. #BadIdea
But everything worked out because I kept working hard and kept grinding as if I did not have any other options. A month after submitting I received my first PA school interview and I was elated!
I was looking up flights, mock interview prep stuff, interview materials, suits and just anything related to this program. I had a month to prepare and I was on top of it! The interview was in the end of September and I had not received any rejections just yet so I was still pretty much grinding... but on cloud nine.
I was extremely nervous for the interview but I was on top of my game, I remained calm, collective and extremely grateful for the opportunity. I could not believe it! All of that work paid off and I was actually in a PA school interview. I was in the zone and until I dropped off all those thank you notes, I was on top of my game and I felt possessed almost. It was an incredible experience that I'll never forget. But what came after that was even more unforgettable.
A few weeks after the interview, I received a letter stating that I was waitlisted. I was extremely excited and happy but at the same time still bummed out because I did not have my seat yet. I remained hopeful and again, continued to work hard. I kid you not, the very next week, I got the call during work and I almost fell to my knees...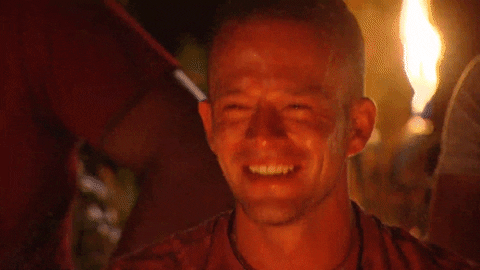 I cried tears of joy and it honestly felt like all of those long nights and longer days paid off and those stressful events were what led me to where I was, accepted! This seriously was a rollercoaster of emotions and I enjoyed it thoroughly but I was relieved! I started planning out my summer before PA school including my "Summer U.S. Tour" but the ride was not over!
In December, I got a call from my top program stating that there was an interview on Saturday (this was Monday) and I was waitlisted to interview. The admissions director told me that there could be a good chance I might be called the day before and she asked if I was interested. I told her, absolutely! I waited, and prepared, but waited, frustrated yet excited. I wanted this, but at the same time I knew I had an acceptance in my back pocket already. So, I was less stressed but still pretty anxious. Friday rolls around and I get a call at noon. "We just wanted to see if you are still interested in interviewing tomorrow?" "YES! Absolutely. Thank you for this opportunity and I will see you tomorrow." Boom! Switched into that mentality and was on top of my game, however, I felt as if I did not do as well as I wanted to, especially for this program. But I was relieved and again, grateful for the opportunity.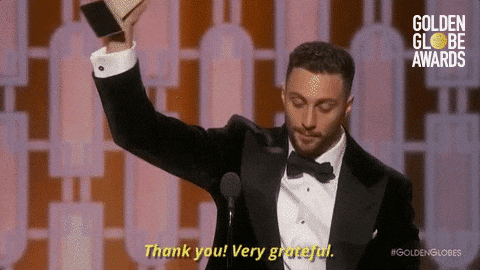 A month and a half later, I get the call and this time there were no tears but man I was so happy that I was speechless. Literally. I still can't really explain the feeling but I knew I was torn between this and the first program. It took a lot of in-depth decision making. I prayed on it, discussed it with my family and parents. I finally made my decision and placed my deposit in for this program knowing that I would lose out of the $1,000 deposit for the first program. 
So now... I sit here, relieved, knowing that all of my hard work had paid off and that long roller coaster was the thrill of a lifetime. So many mixed emotions, growth, maturity and appreciation for the ride but as I get off of this roller coaster ride, I'm ready and anxious to get on another, even crazier roller coaster one. This one being PA school.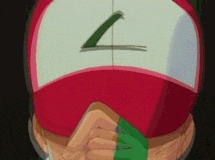 Follow me as I share my ride leading up to and and during PA school:
@aaronangkor
Please reload